Verified Purchasers
Submit your review below the product!
Very happy with this company! I saw them off Facebook and I usually don't purchase anything from there but I saw the reviews and gave their LED device a try and I am so far very pleased!
"Hitting 40 and It's Amazing"
Hitting 40, I started looking for products that will help me in fighting off aging on my face. My friend highly recommended this company so I decided to give it a try. It's been about 2 weeks that I've been using and I have to say I am so happy. Love the device and love the cream with it. One of the biggest peeves for me is when the cream comes on greasy and I look super oily and irritated. Not with this one. There is no greasy feeling or look left behind and my face feels soft and smooth to the touch. It is very lightweight as well. I also have not suffered any outbreaks or irritation and I can see pigments of the scars left behind by acne disappearing. I am very pleased with the results and will definitely continue using.

I purchased from skintific and have been using their device for 2.5 weeks now. I actually do see a difference and my skin always feels very smooth after! Sometimes I just use the massager for my headaches and actually works really well for that haha so I really can't complain! So far everything is great!
The combination of serum and device is great for skin and I started using their entire product line and am loving it. I use the device daily and started seeing a change in skin elasticity around week 3. If it's going to work for you, you will need to be consistent with using it. It is expensive but when you compare it to the clinics it's actually a good deal. I do think this product is worth the price and would recommend to anyone.

"I see results after 3 weeks"
I use the LED therapy light 3 times per week daily. It take about 10 minutes to add on to my routine and feels, warm and soothing. It's been 3 weeks and I can now see the results in my neck and lines on the eyes start to diminish. It's also reassuring to hear others say the same - Whenever I'm with anyone, man or woman, they always remark on how wonderful my complexion, my skin, looks. Thank You, for such a wonderful, youth-preserving product! Please consider a body lotion though!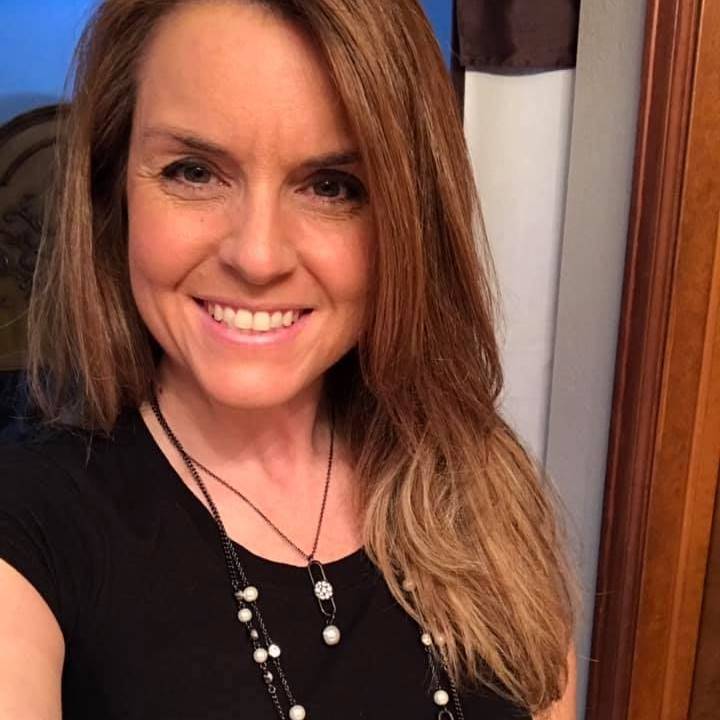 A few years ago I reached a point where I was becoming extremely aware and conscious of my skin appearance - always looking in the mirror, trying different things to hide various parts of my face until I decided to give this device try.
It took 2 months using this device to see a difference. My skin has its' elasticity back and nearly 10 years younger. To this day I can say this was one of the best things I gifted for myself.."

FL, United States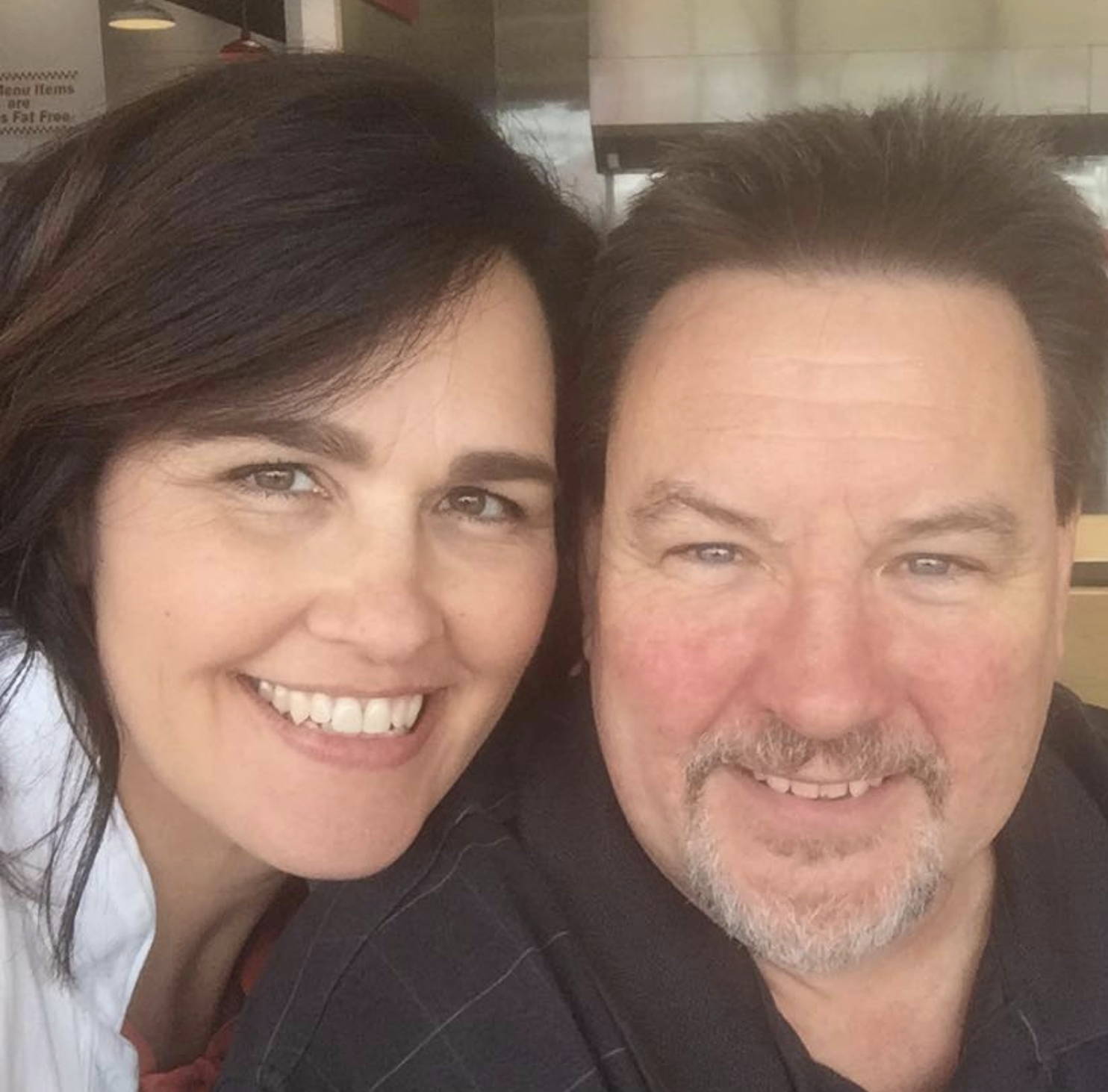 I'm now on week 5 and see a very noticeable difference with lines around my eyes and neck. Skintific is the trusted brand I go too for my skin..."

AL, United States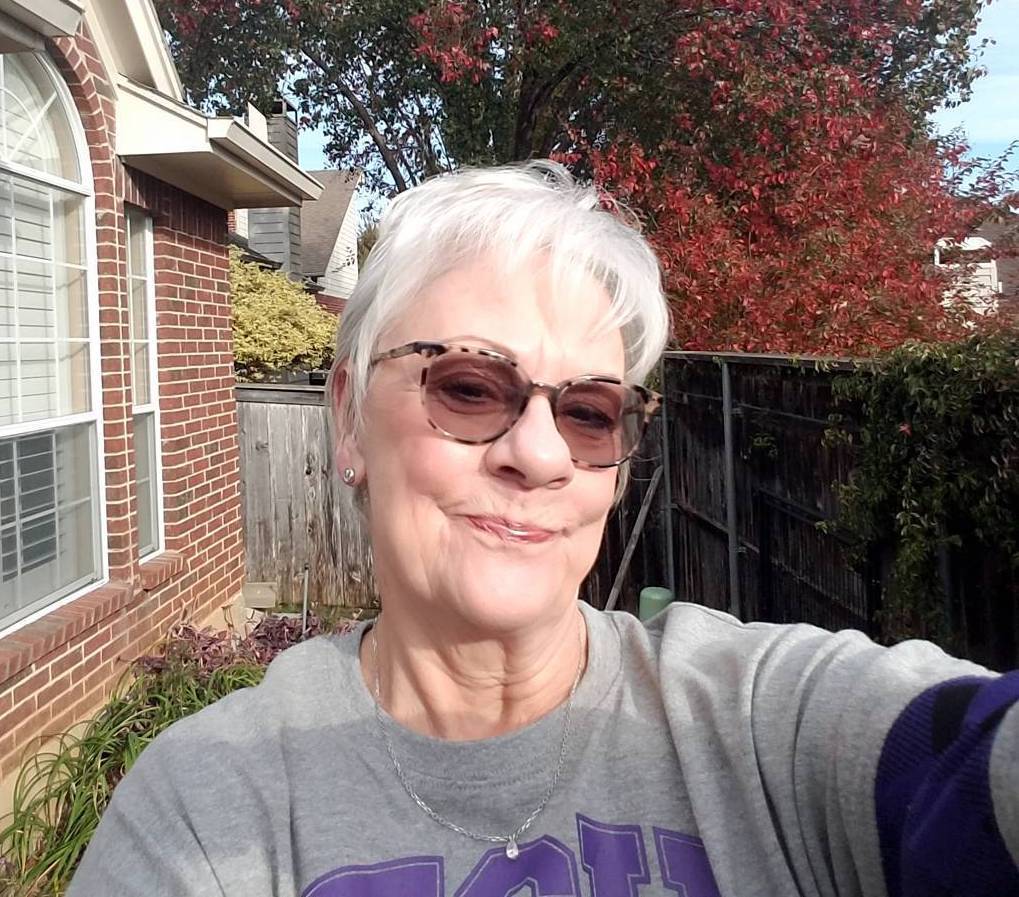 I'll be turning 74 in March, and my skin looks and feels more plump. I contacted support a couple times to make sure I was following the directions correctly. My skin appears as if it is tightening, I'm 2 months in and already it was worth the money. It did take about 3 weeks for me to see a difference. Very happy customer!"

VA, United States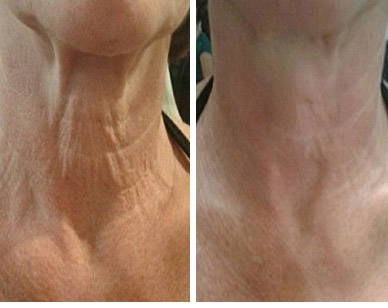 I'm leaving a review here because I'm amazed by the results already. I purchased the Max Strength LED Device to revive my skin on my neck and jowl area. It's been 7 weeks and the results have been incredible. Keep in mind, I've been very consistent plus using the serum daily.


I have read the reviews and I am just typing this one to confirm a similar experience ❤️ It does work if your consistent and after using it 4-5 days a week and I'm 3 weeks in, my jaw line has tightened immensely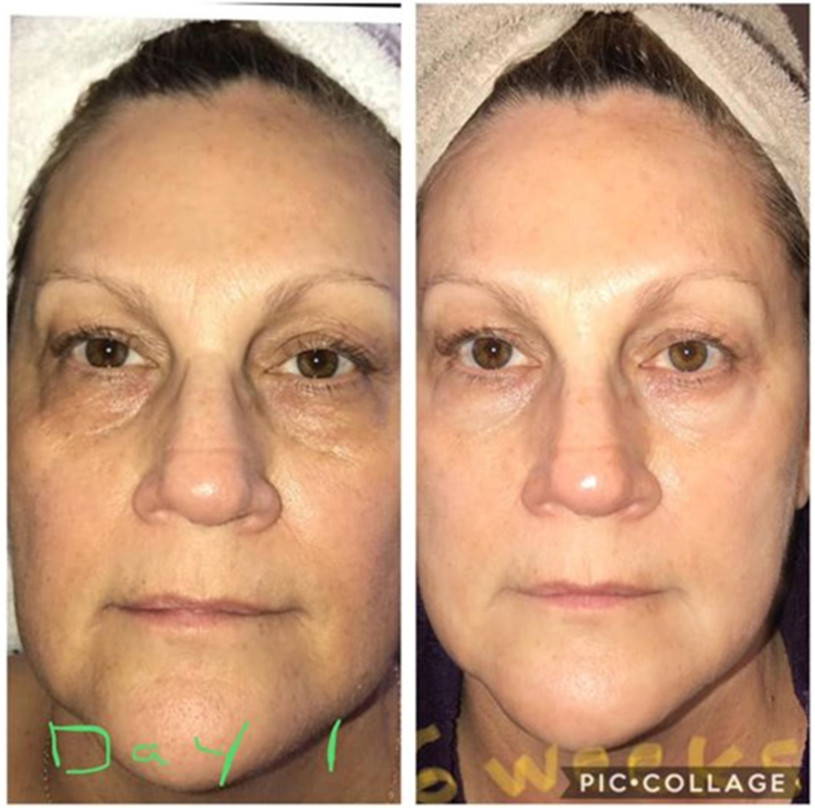 I absolutely love this product! I can tell that when I use the device regularly, my pores appear smaller & my skin has a tighter feel.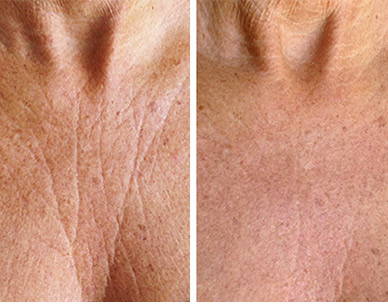 Very happy with my purchase. I recieved my order with in a few days of ordering - the process is relatively simple but I decided to use more than recommended (5 times per week) and I use the serum twice a day! I wish I had known about much sooner.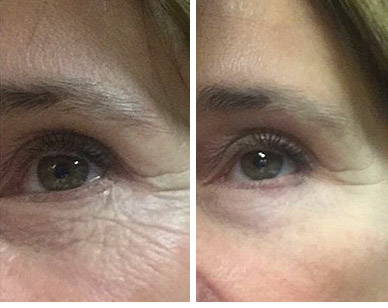 Worth the Investment!😍I am very happy with the progress and use it every other day. My frown lines, and eye lines are pretty much gone and now I am working on my lines between my eye brows. I travel a lot for work and this device is perfect, buy it ladies and gentlemen!❤️

I'm a mom of 2, working full time, and I reached a point where I needed to invest time to take care of myself. This device already made my skin look so much healthier...
1 Device for Neck, Face and Body
Help with: Neck, Jowls, Body, Fine lines and Wrinkles: Just use 5-10 min a day 3 times per week

Top of the Line Device: 660nm-940nm light, this full spectrum light Can Penetrate 3.0mm in the skin, designed to Stimulate production of collage and elastin.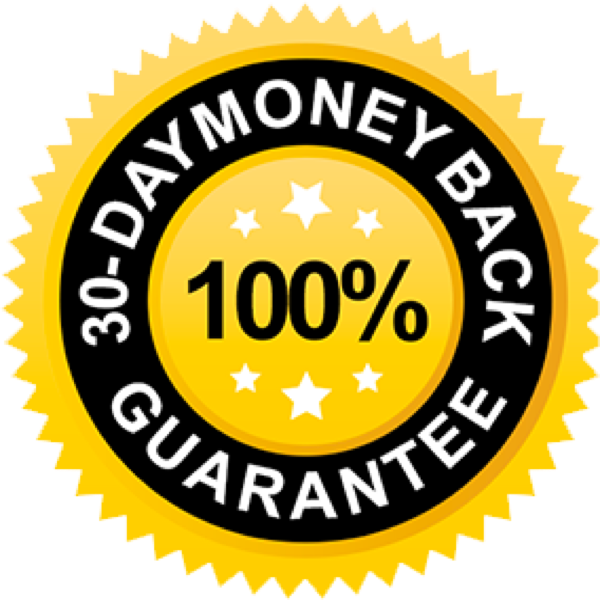 We're confident we create and formulate the very best oils and serums available and we want you to share our confidence! That's why we back every sale with a 30-day money back guarantee.
If you don't like the product, if it just doesn't work for you, return it. Within 30 days of receipt, products purchased from us may be returned for any reason. (We don't refund shipping costs unless items are defective).