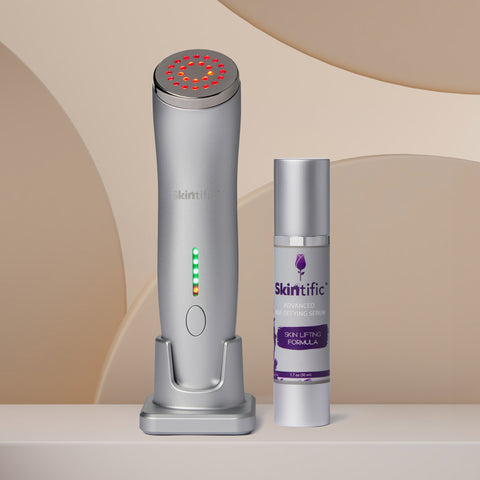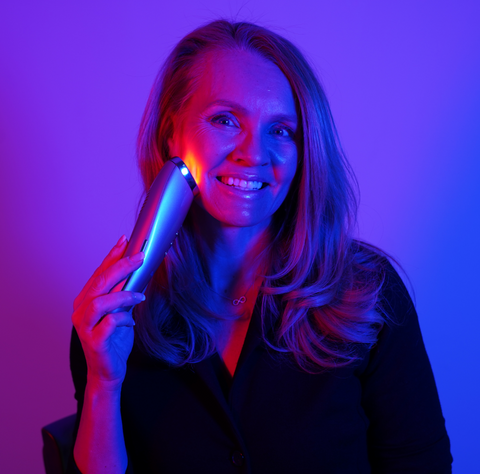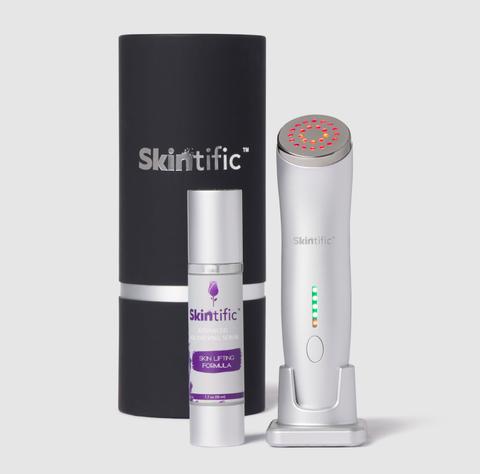 Red Light Therapy LED Wand
Show more
Our Regular Strength LED Wand uses Red Light Therapy to reduce the appearance of wrinkles, fine lines and dark circles in as little as 5 minutes per day. The portable, rechargeable, and simple-to-use handheld device is ideal for travel or multitasking with absolutely no downtime. This wand is a great introduction to Red Light Therapy, especially if you have sensitive skin and may not tolerate stronger outputs.
Comes with 1 FREE Professional Age Defense Serum.

Suggested Use
The treatment is non-invasive and pain-free, and helps reduce:
• Puffiness
• Fine lines and wrinkles
• Redness
• Dark circles
• Age spots
Technology
Red Light Therapy
With consistent use, Red Light Therapy does the work, penetrating the skin at various wavelengths to stimulate collagen and elastin, minimizing signs of aging.

The wide applicator covers a large surface area for faster treatment sessions.
What's Included & Specs
Comes with:
• One Red Light Therapy LED Wand
• One Free Skintific Beauty Professional Age Defense Serum.
• One Holding Base
• One Charging Port + USB-C cable (120V)
• One Travel Pouch
• One User Manual

Temperature: Maximum "Heat mode" temperature 107.6°±3°. Temperatures may vary depending on the environment.