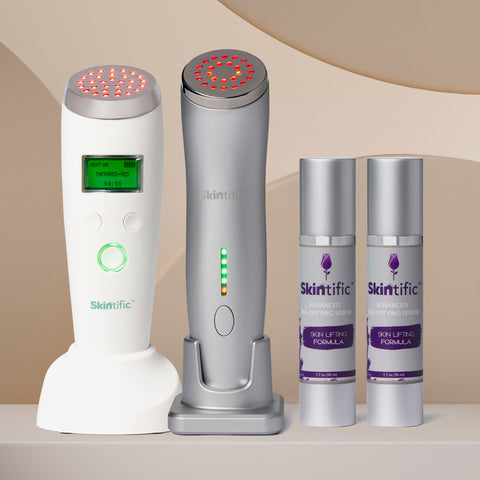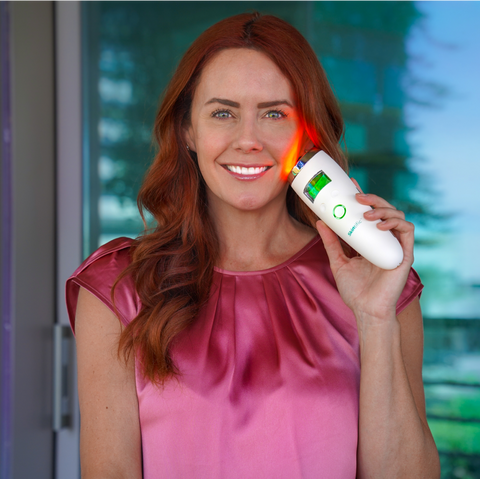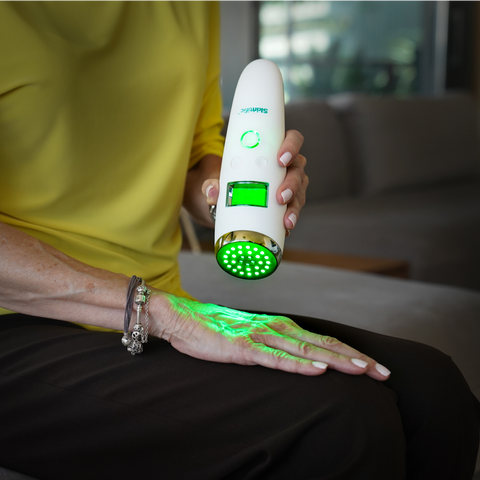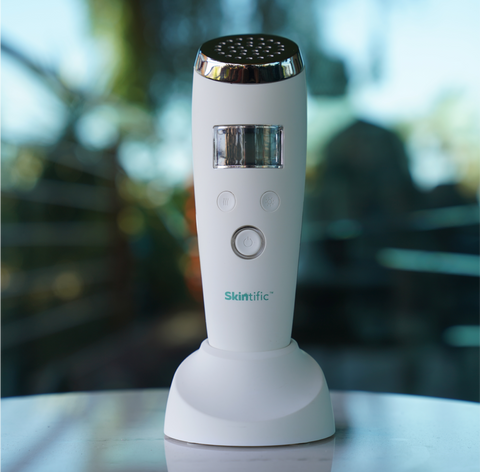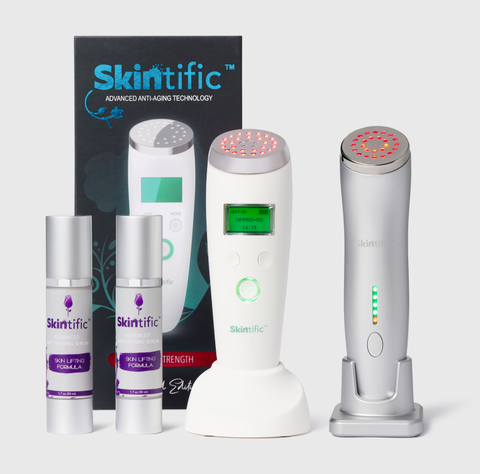 LED Therapy+ Complete Bundle
Black Friday Deal: Enjoy an Additional 10% Off– Discount Applied in Cart
Show more
Our Complete Bundle comes complete with our anti-aging essentials that will leave your skin feeling smooth and appearing wrinkle free without compromising your skin barrier. These products work together to nourish and repair, revealing glowy, younger-looking skin across all areas of your face and body. 

The set includes 2 FREE Professional Age Defense Serum, a Red Light Therapy LED Wand and our best-selling  7-in-1 LED+ Extra Strength Wand. Together, they help reset the skin for an even, tight, glowing complexion. Plus, it also makes a great gift!

Suggested Use
The professional-strength treatment is non-invasive and pain-free, and helps reduce:

• Puffiness
• Fine lines and wrinkles
• Redness
• Dark circles and age spots
• Acne and swollen capillaries
Technology
Red Light Therapy:
Stimulates collagen and elastin, minimizing signs of aging and reviving the skin with a natural glow.

Blue Light Therapy:
Treats acne and fights acne-causing bacteria while diminishing acne scars, sun spots, and age spots for smoother looking skin.

Green Light Therapy:
Evens hyperpigmentation, reducing spider veins and rosacea.

Yellow Light Therapy:
Reduces the appearance of tiny blood vessels and targets signs of premature aging.

White Light Therapy:
Accelerates healing of wounds, acne scars, and wrinkles while enhancing nutrient absoption.

Purple Light Therapy:
Soothes inflammation and improves luminosity while eliminating acne-causing bacteria and acne scars.

Cyan Light Therapy:
Alliviates puffiness and improves radiance while diminishing acne scars, age spots, and sun damage.
What's Included & Specs
Comes with:
• One Red Light Therapy LED Wand
• One 7-in-1 LED+ Extra Strength Wand
• Two Free Skintific Beauty Professional Age Defense Serum.
• Two Holding Bases
• Two Charging Ports + USB-C cable (120V)
• One Travel Pouch
• Two User Manuals

Temperature: Maximum "Heat mode" temperature 107.6°±3°. Temperatures may vary depending on the environment.