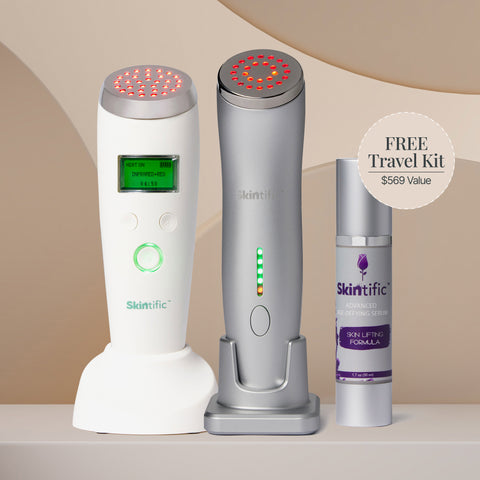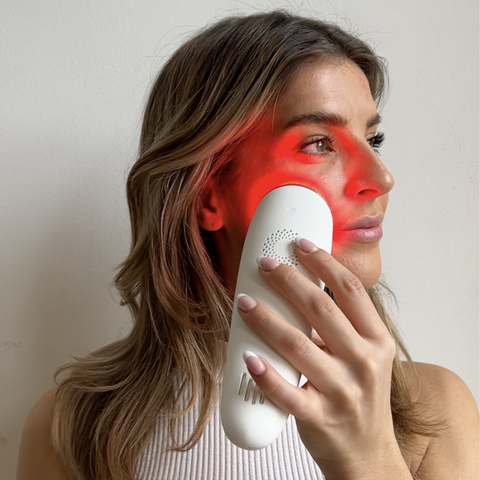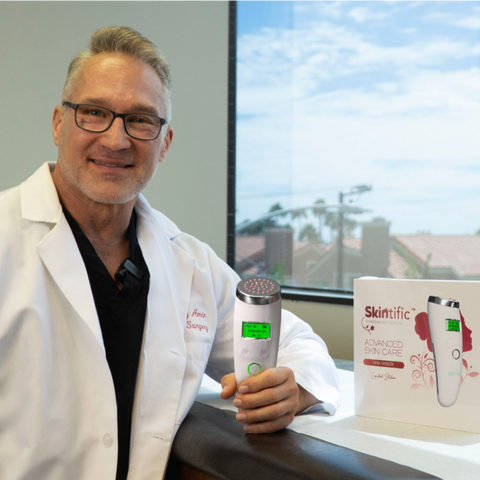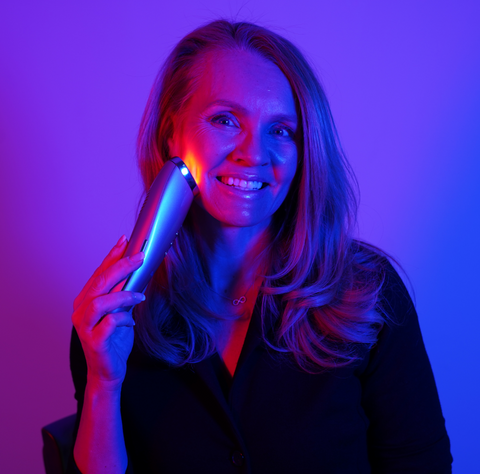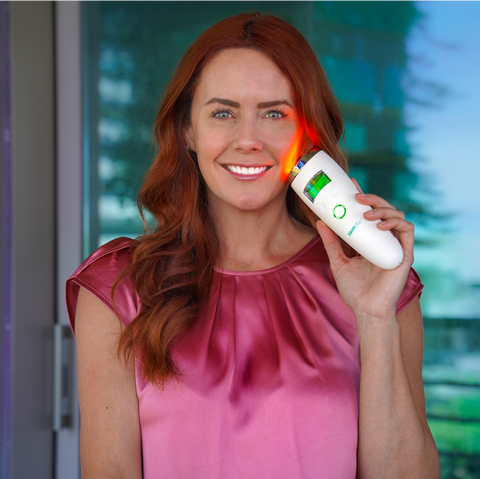 Skintific Beauty
Deluxe Red Light Therapy LED Wand + FREE Travel Kit
This extra strength LED therapy light provides medical grade treatment in the convenience of your home. Our device is equipped with brand new multi-action mode, that delivers Infrared Phototherapy at wavelengths of 980 nm; therapeutic heat energy at 107.6°F and visible red light at 630 nm. This allows the device to deliver significant skin-rejuvenating results at accelerated rate. Also for a limited time get the travel kit for FREE!
Suggested Use
Real Results
See the impact of adding the Skintific regimen to your daily routine
Before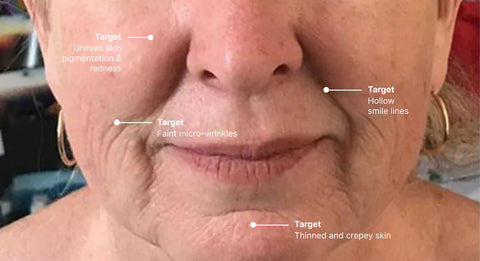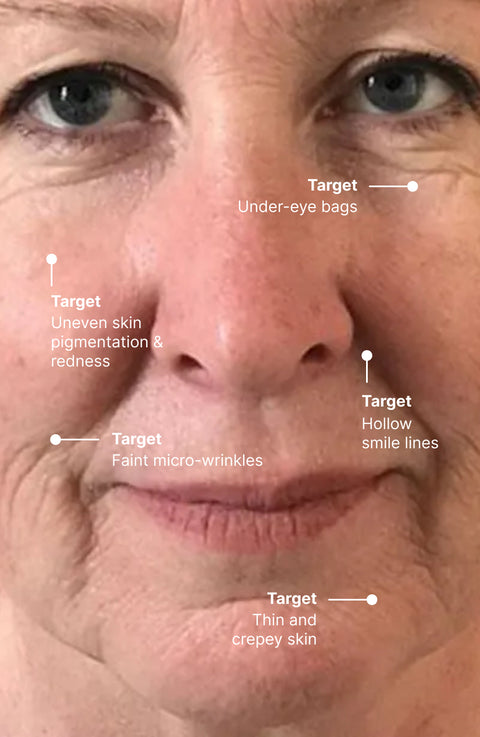 After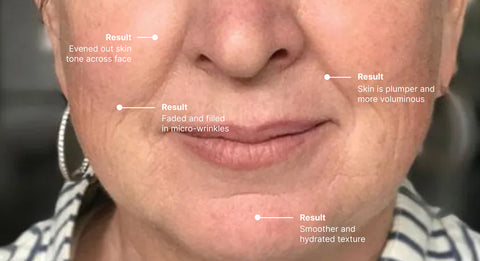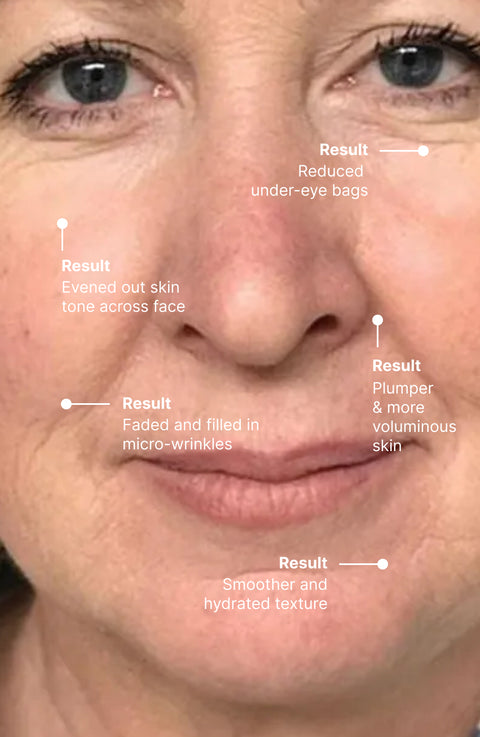 One Wand, Whole Body Approach
Treats the whole body, from head to toes in less than 10 minutes a day with unmatched power, precision, and versatility.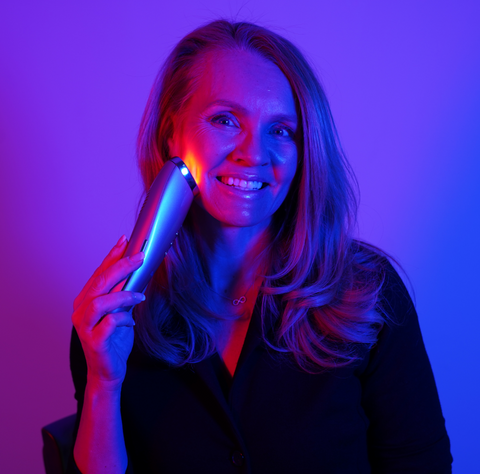 Reduces wrinkles, tightens skin, fights acne and age spots.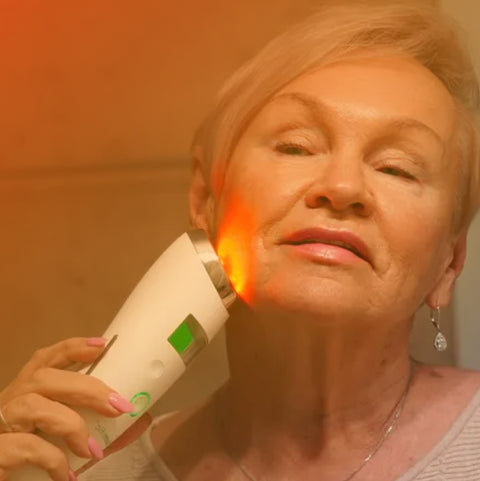 Shrink sagging jowls and tighten turkey neck.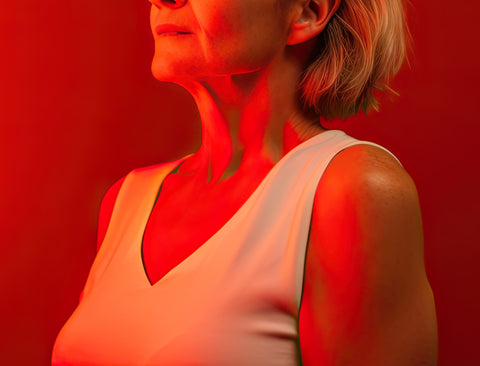 Diminish the appearance of lines and age spots.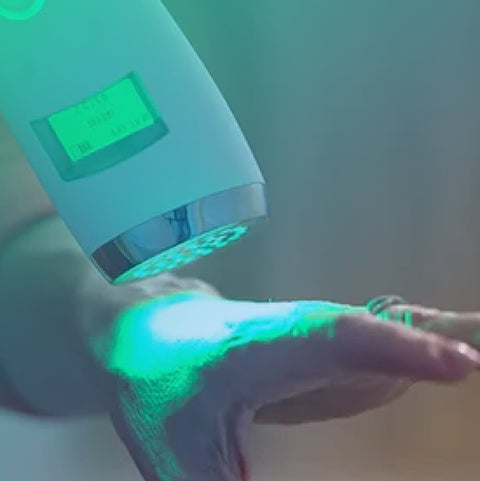 Reduce sun spots, freckles and fine lines
How to Use
We recommend three 5-10 minute treatment sessions per week.
Yes, LED Therapy is safe for regular use and doesn't cause burns compared to other anti-aging treatments such as chemical peels, dermabrasion, and laser therapy. 
Are There Any Contraindications?
You shouldn't use LED light therapy if you take Accutane for acne or if you're experiencing skin rashes.
Can I Use LED Therapy if I Had Previous Work Done?
Yes, LED Therapy will not affect fillers or interfere with other procedures.
How Often Should I Use The Product?
We recommend using the device 3-4 times weekly, 5-10 minutes per session, for maximum benefit and accelerated results. Pair it with our Advanced 7-IN-1 Serum for collagen-boosting properties and added hydration.
How Do I Charge My LED Therapy Wand?
Plug the device into an ordinary wall outlet to charge. We also include a USB adapter. 

Can I Use Retinoids and Light Therapy Together?
Yes, you can apply serum or Retinoid cream after an LED Light treatment. We strongly recommend using sunscreen as a general rule to protect your skin and avoid UV sun damage.
How Do I Fit Light Therapy Into My Skincare Routine?
We recommend you use it as a part of your evening skin care regimen, 3-4 times a week, after cleansing your face. Follow the treatment by applying serum and night cream as usual.